Contact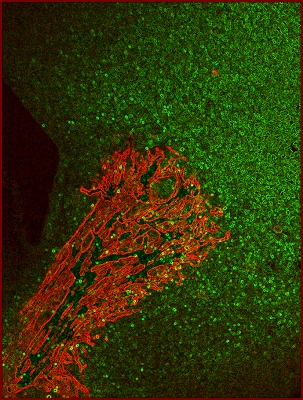 Catherine Krull, Assistant Professor,
Cell & Developmental Biology, University of Michigan

Neurons send their long processes from the developing spinal cord to contact
muscles in the lower limbs. As these processes extend towards their muscle
targets, they encounter proteins in the environment that influence their growth.
Here, the growing processes (red) stop at the base of the lower limb, where they
reach ephrin proteins (green).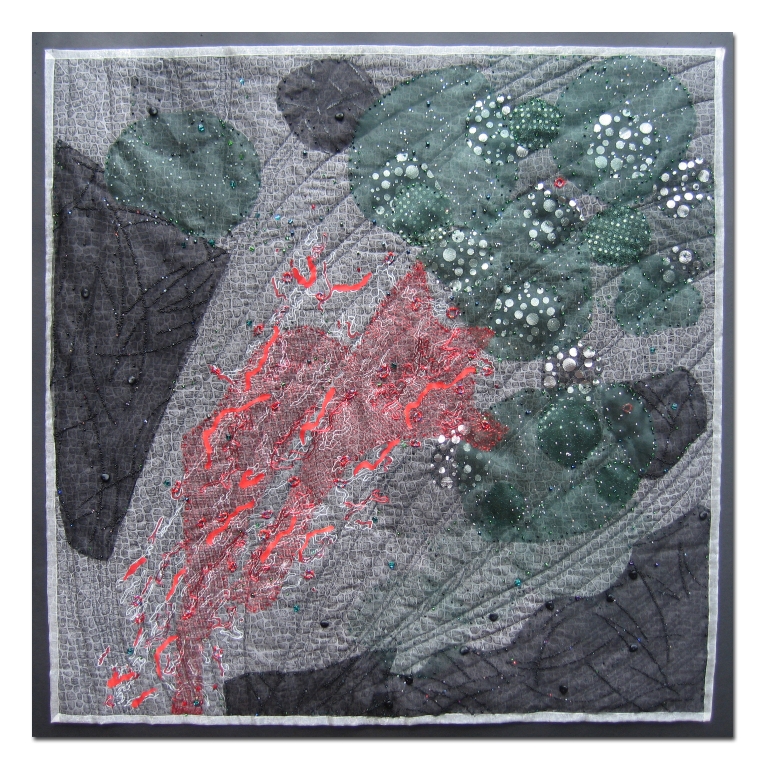 Judy Busby

My quilt is a rendition of Catherine Krull's photograph showing
the reaching of "long processes" of neurons from a developing
spinal cord towards lower limb muscles. The background is
machine quilted with hand sewn embellishments that include:
Czech glass beads, Swarovski crystals, marbled beads and
embroidered French knots. Cotton, satin and tulle fabrics are
hand sewn with raw edge appliqué. Acrylic paint with textile
medium is used as highlighting. Sashiko and hand stitching
are included.

Back to Gallery